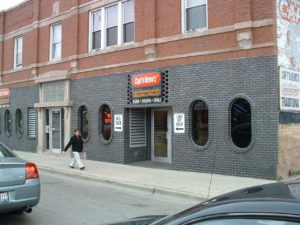 Rogers Park Location info
Address: 7367 N. Clark St Chicago Il 60626
Business line phone 773-973-0570
Hours of operation 11-7 Monday thru Saturday.  Closed Sundays

Rogers Park Location
Sub Sandwiches here since 1971
Opened in August of 1971, the original location has provided to hundreds of thousands of Chicagoans great soups, hearty chili, Italian Beef and huge sub sandwiches.  Nestled on North Clark Street,  the unique submarine porthole window design and charcoal gray brick mimic the features of a naval vessel, but hide its charming interior.
Categories
Latest Posts
December 6, 2017
Lean Beef healthy protein Naturally Lo Carb and Gluten Free...
October 26, 2017
Winnetka Customer on Yelp Brian r from Barrington wrote on...